Take Action
I NEED HELP- would you be my "thinking partner"?
Announcements
There is a new coach in town!
Shari Frasure
has  been certified by Sandra Lee, founder of Emerge Victorious and professional Training for Divorce Coaching.  Sandra Lee is a renowned Divorce Coach, author and speaker who shares her experience with others to prepare them to come along side divorcing individuals, couples and families to make way for a kinder and a better way to live separate lives in the future.
Seasons of Divorce Coaching Services was born after Shari obtained certification as a "Divorce Coach" as a  CDC Certified Divorce Coach

so that she could partner with  women who are experiencing the emotional and financial traumas of life changing transitions either through divorce or widowhood.
Recently Shari also became a member of the National Association of Divorce Professionals
Th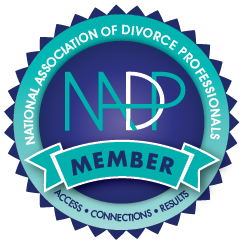 e  Mission of the NADP  is to make a positive impact on the divorce process through our community of high-achieving professionals. Our members unite to develop mutually beneficial relationships and have direct access to valuable information to better serve their clients.
Learn how our step-by-step process can provide trusted resources and community of support through focus groups as well as financial, legal and tax professionals
Transition Specalists
Divorce is a major life change that can leave a person reeling. All of sudden, you are faced with issues such as money, children, career changes, and for many, the downsizing of the family home. This transition can be emotional, complex and seem overwhelming. Shari has the knowledge, experience and support systems in place to help facilitate the entire process.
Get Free House Document Help Divorce/Family Mediation/Elder/Trust & Estates
Shari Frasure, Divorce Coach